Your Business' Curb Appeal is our Business!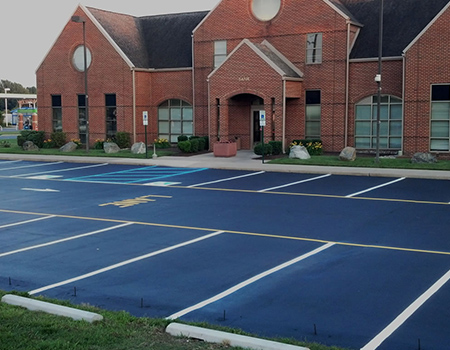 No matter what business you're in, you have plenty of competition and can't afford to lose prospective customers because your parking lot is a mess! It might not seem like the most important detail, but everything matters when you're running a small business. The good news is that C & C Commercial Cleaner, Inc. is proud to be in the curb appeal business, and we're ready to help you make a great first impression on everyone who drives by!
An immaculately clean parking lot is always a great sales tool, and it increases your business' perceived value. Upscale customers are often much more interested in having a great experience than simply paying rock-bottom prices, and they're willing to spend more at a business that focuses on the right details. It's also an effective crime deterrent and has a positive impact on your employees' morale.
Our company started out with a single sweeper truck in 1980, and we now operate Arkansas' largest fleet of commercial sweeper trucks. We leave no stone unturned in our search for experienced drivers who share our passion for legendary customer service, and we set them up for success in well-maintained sweeper vehicles. Our trucks are equipped with onboard GPS navigation so that we can support our drivers while they're hard at work each night, and it ensures that they do a thorough job on every service visit.
Companies like ours depend on repeat business to keep the doors open, and we're proud to serve over 300 businesses, schools, and churches in The Natural State. We provide daily power sweeping service for our large institutional customers and weekly service packages that are ideal for small businesses. We'll sweep your lot each night and remove rubbish as needed, and we also offer 24-hour emergency on-call service in the event your parking lot or parking deck needs additional attention between your regular service appointments.
Give us a call today and let us determine a schedule for cleaning that fits your needs and your budget. We're ready to make you our next lifetime customer, and you can hire us with confidence because we stand behind our work with a 100% satisfaction guarantee!
If you have any questions or would like to schedule power sweeping services, contact us online or at 501-945-3219.