You owe it to yourself to invest in parking lot maintenance!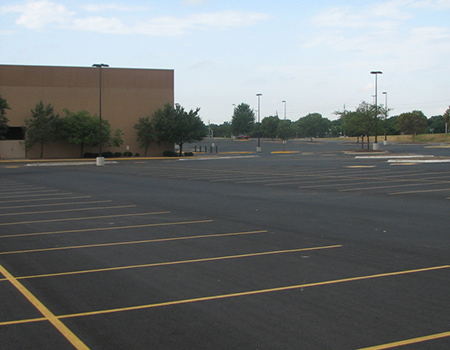 Today's consumers can order just about anything online, and they can usually find it for a lower price than they can at local stores. This isn't great news for conventional brick-and-mortar retailers, but there are still plenty of people who prefer to spend their money locally. They enjoy browsing the shelves at boutique retailers and being assisted by friendly and knowledgeable sales staff. Every small business owner understands the importance of creating a comfortable environment that encourages their customers to stay longer and spend more, and it all begins with an immaculately clean parking lot or parking deck!
C & C Commercial Cleaner has been Arkansas' most trusted power sweeping company since 1980, and we take pride in partnering with local businesses to help them put their best foot forward. We currently offer regular service to over 300 schools, churches, and other small businesses throughout The Natural State, and we're ready to make you our next lifetime customer! Many of our large institutional customers schedule daily sweeping and rubbish removal services, and we also offer budget-friendly service packages ideal for small businesses and shopping centers.
A clean parking lot always makes a great first impression on prospective customers, and it improves the perceived value of your products and services. You'll be able to enjoy the peace of mind that comes with one less daily responsibility, and employees always take more pride in their work when they see you paying attention to all the right details.
We have the most experienced and customer-focused drivers in the industry, and they'll be there for your service appointments, rain or shine. We keep backup drivers on call to ensure that our routes are always covered, and our trucks are also equipped with onboard GPS navigation so that we can support our drivers in the field and maintain a record of where they are and where they've been. We also offer 24-hour emergency service if your parking lot ever requires additional attention between your regularly scheduled service appointments.
Your parking lot might just be one small part of your overall business, but it's all we do! We're passionate about your curb appeal, and we stand behind our service with a 100% satisfaction guarantee! If you have any questions or want to schedule power sweeping services, contact us online or at 501-945-3219.