When you call C & C for parking lot sweeping services, no lot is too big or too small!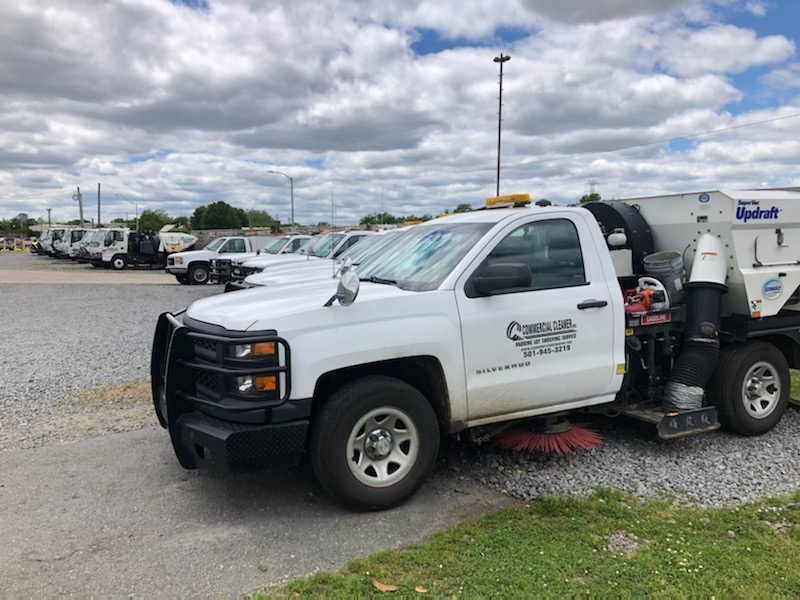 If you have an asphalt or concrete parking lot, you owe it to your employees and customers to keep it clean. It's good for employee morale to have a clean parking lot, and it also can increase the perceived value of your services. Most companies don't have the sweeping equipment to handle a larger parking lot, which is where we come in!
Our team at C & C Commercial Cleaner, Inc. has been helping businesses, schools, and churches throughout central Arkansas put their best foot forward for 35 years and counting. We presently service over 250 regular clients in 20 Arkansas communities, and are ready to make you our next lifetime customer! Our fleet of parking garage sweepers are a phone call away, and ready to help you improve your curb appeal!
Every business is a little different, and we will be happy to work with you to develop a schedule for cleaning that makes sense, and fits your budget. Some of our larger clients receive daily sweeping services, but if you run a small boutique business, weekly service might be a better fit. We also offer 24/7 emergency service if you need to clean up your lot in between your regular service appointments.
All of our sweeper trucks are driven by the most experienced and customer focused drivers in the business. They are also equipped with onboard GPS navigation so that we can ensure a thorough job on every service visit. This also gives us a record of where our drivers have swept, and makes sure that they never "miss a spot."
Most importantly, we stand behind our work with a 100% satisfaction guarantee. If our work ever fails to meet your standards, our phone is always answered, and we'll be there to make it right. We owe our success and longevity to repeat and referral business, and protect our reputation at all costs!
If you have any questions, or would like to schedule cleaning services, contact us online, or at 501-945-3219.