We've been in the curb appeal business for over four decades!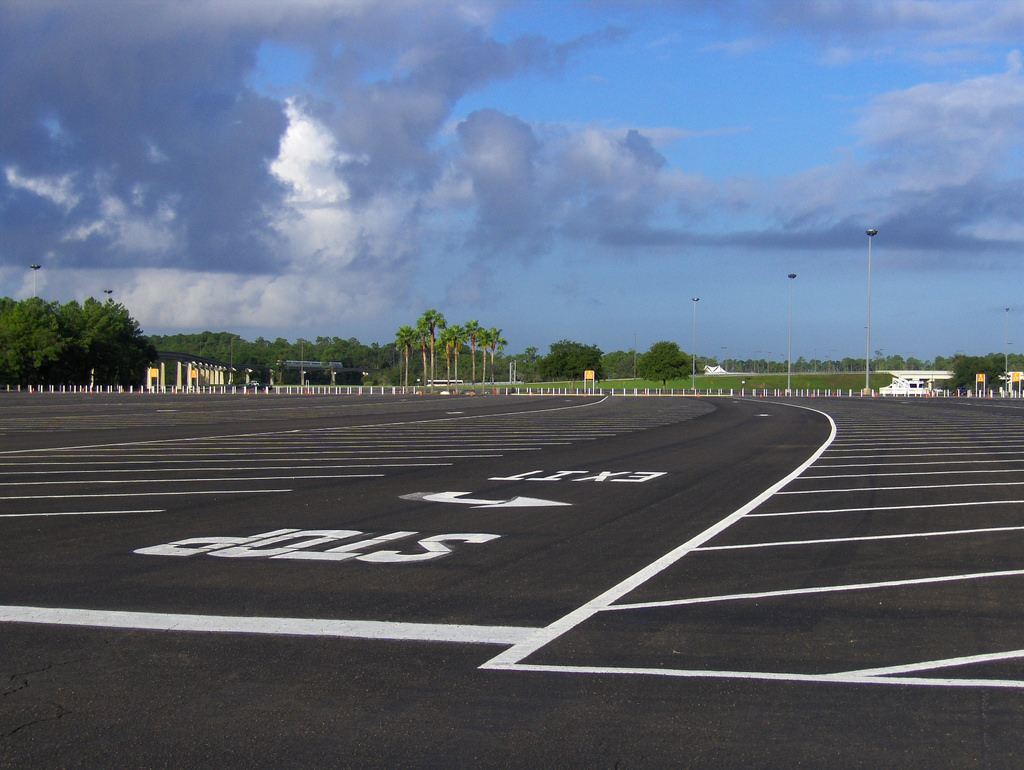 C & C Commercial Cleaner, Inc. has been helping to keep The Natural State beautiful for over 40 years, and we currently service over 300 businesses in central Arkansas. Our services are a lot more affordable than you think, and it's a great way to put your best foot forward. You might not think that a clean parking lot is a big deal, but we certainly do! Our trucks will show up during your business' off-peak hours to ensure that your customers won't be disturbed, and you'll pull into an immaculately clean parking lot each and every day. A clean parking lot is an effective crime deterrent, and it's a great call to action to encourage prospective customers to pull into your parking lot.
Give us a call at any time, and we'll set a schedule for cleaning that fits your budget. We offer daily service for our large institutional customers and weekly service for budget-conscious small business owners. Our sweeper trucks are all equipped with GPS technology to help us support our drivers in the field, and we keep backup drivers on call to ensure that our routes are covered no matter what happens. We offer service rain or shine, and 24-hour on-call service any time that you require additional cleanup between your regular service visits.
Small business owners have plenty of daily responsibilities, but we'll make sure that you never have to worry about the condition of your parking lot. We service both concrete and asphalt parking lots, and we can also sweep your parking deck. No job is too big or too small, and your satisfaction is always guaranteed. We take a lot of pride in the quality of our work, and we're here to help if our work ever fails to meet your expectations. We owe our success and longevity to repeat business, and we're ready to do whatever it takes to make you our next lifetime customer!
If you have any questions or would like to schedule an appointment, contact us online or at 501-945-3219.