We're ready to make you our next lifetime customer!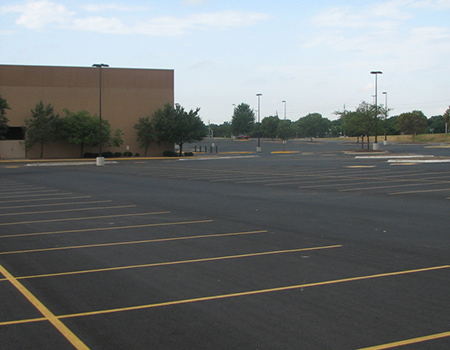 The key to success in business is developing personal relationships with your clients. Most small businesses face stiff competition, no matter the size of their community. That's why they have to create that point of distinction that separates them from the other guys.
C & C Commercial Cleaner has been in business for 35 years and counting, and we're proud to provide regular power sweeping services to over 250 Arkansas businesses, located in 18 central Arkansas Communities. We are a family owned business that takes a lot of pride in our work. Each time that we gain a new customer, we are prepared to do whatever it takes to earn their repeat business. We don't take our clients for granted, and every member of our team has the authority to make sure that they are satisfied! Reputations take a lifetime to earn, and one unhappy customer to lose. That's why we protect ours at all costs, and encourage you to read what our clients have written about us on social media.
When you contact us, we'll develop a schedule for power sweeping services that makes sense for your business. Many of our clients operate large shopping centers that require daily maintenance, but if you operate a small boutique business, we will work with your budget. We do offer 24 hour emergency sweeping services for clients that need to clean up after a special event or a natural disaster between their routine service visits, and offer industry leading turnaround times on all services.
Our drivers are well-trained and customer focused. We provide onboard GPS navigation in our fleet of sweeper trucks to ensure a thorough job, and to maintain a record of their work. Most importantly, if ur work ever fails to meet your standards, our phone is always answered, and we will make it right!
If you have any questions, or would like to schedule service, contact us online or at 501-945-3219.