We'll keep your parking lot clean, and we'll do it on your schedule!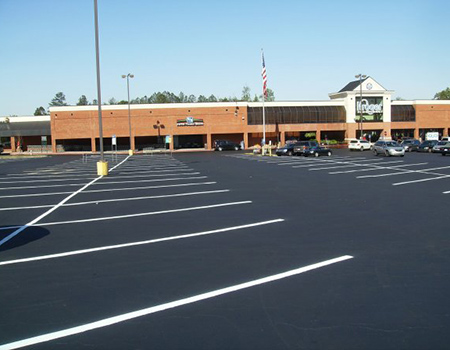 Your parking lot stays busy during business hours, and the last thing you need is your customers trying to dodge parking lot sweepers on their way in and out. You don't want to inconvenience your customers, or risk their safety.
The good news is that when you hire C & C Commercial Cleaner for your sweeping service, you can pick the time that works best for you, and we'll set your cleaning schedule accordingly. We have a dozen sweeper trucks on hand, and best drivers in the business. We can set your schedule for cleaning to a time that works best for you, no matter what time that may be. We'll customize your schedule to the times you specify, and we're also available for emergency sweeper services any time of day or night should an unanticipated need arise.
We've been providing premium quality power sweeping services to Arkansas businesses, schools, churches, and medical facilities for over 30 years, and you can always have confidence in our unparalleled customer service and the quality of our work.
We employ only the most experienced drivers, and they're all committed to safe, efficient, and uncompromising customer service. Our fleet is equipped with GPS technology which ensures a quick and thorough cleaning, and gives managers the ability to see at a glance which properties have been swept and which are still pending.
We presently serve over 250 satisfied clients, many of whom have been with us for years. We owe our success to repeat business and word-of-mouth advertising, and offer an unconditional 100% satisfaction guarantee on all of our services
If you have any questions, or want to schedule a free service consultation, contact us online at this link, or give us a call at 501-945-3219.