We Service Customers with Both Concrete and Asphalt Parking Lots!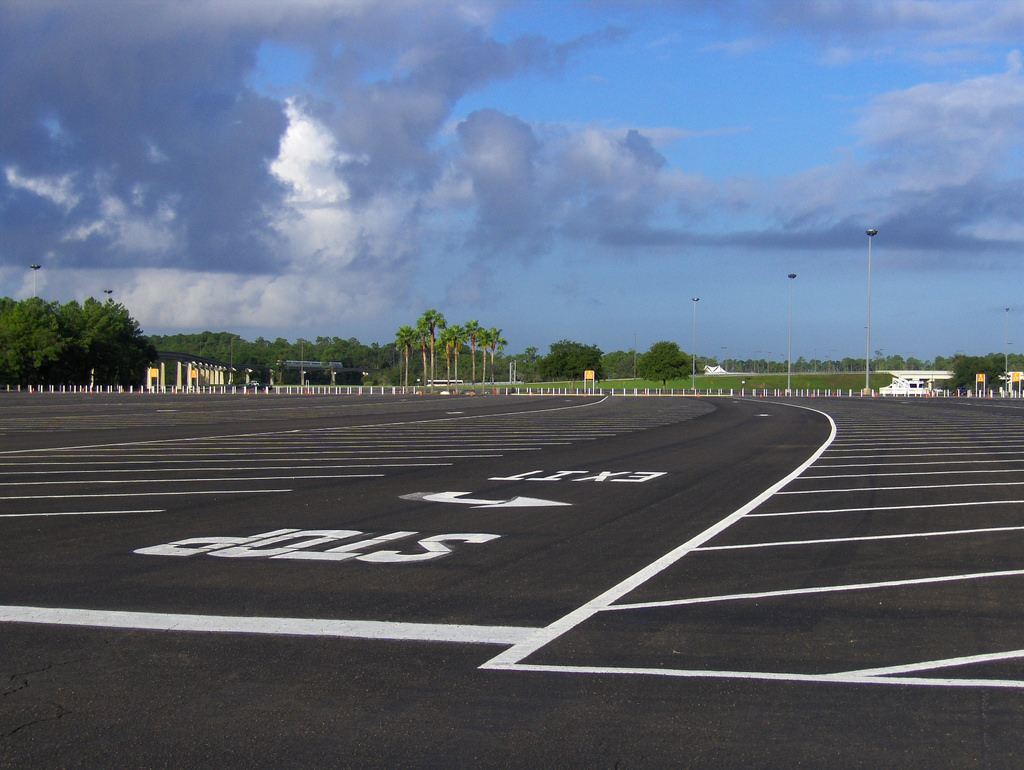 You might not have had the original choice of parking lot material when you leased your business office. Concrete parking lots cost about twice as much as asphalt, but they also last twice as long. Asphalt is much more affordable, but will predictably require patching and paving when they're used frequently. Whatever the situation may be, our team at C & C Commercial Cleaner, Inc. is here to help!
We operate Arkansas' largest fleet of commercial sweeper trucks, and we offer service around the clock! We can sweep both concrete and asphalt parking lots on your schedule, and our services are more affordable than you think! We've been providing premium quality power sweeping service for over four decades, and we'll show you some of the benefits of improving your business' curb appeal with a clean parking lot! In addition to increasing the perceived value of your products and services, a clean and properly maintained commercial parking lot or parking structure also discourages theft and vandalism!
We currently offer regular sweeping services to almost 300 central Arkansas businesses, and no job is too big or too small. We can sweep your shopping center's parking lot every night of the week, or we can offer weekly services for our budget-conscious customers. We also offer 24-hour emergency services for those times when you need to clean up between your regularly scheduled service visits. We have the most experienced drivers in the business, and our sweeper trucks are equipped with onboard GPS tracking to ensure that they do a proper job on every service visit, and to help us support our drivers as they service our clients. We also keep backup drivers on staff to ensure that all of our routes are covered no matter what, and we stand behind all of our work with a 100% satisfaction guarantee. We owe our success and longevity to repeat business, and if our work ever fails to live up to your expectations you can rest assured that we'll be there right away! Give us a call and let us make you our next lifetime customer!
If you have any questions or would like to schedule power sweeping services, contact us online or at 501-945-3219.