We operate the best fleet in the business!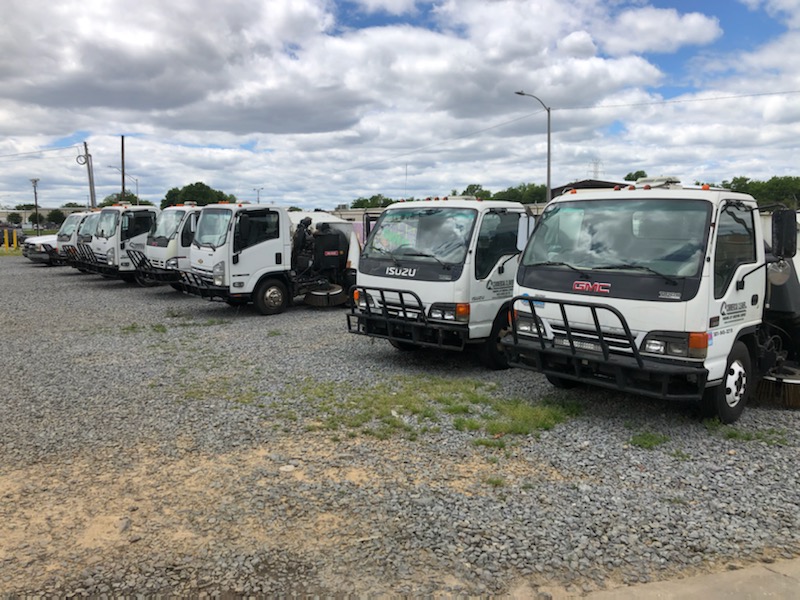 When C & C Commercial Cleaner first opened for business almost 40 years ago, we had one driver and one sweeper truck. Our dream for the business was simple. We wanted to offer an important service to our customers at a fair price. Sweeping parking lots might not be the most glamorous line of work that there is, but we're passionate about it and understand its importance. A clean parking lot improves employee productivity, increases the perceived value of a company's products and services, and it can even deter crime.
Today we operate Arkansas' largest and most well-maintained fleet of power sweeping vehicles. They all feature onboard GPS tracking and navigation systems that help us keep track of where our drivers are at all times and helps our drivers do a thorough job. We put quality vehicles into service and attend to their maintenance needs right away. They're our second most important asset.
Our most important asset is our drivers. We hire the most qualified and experienced drivers in the business and set them up for success. We provide them all the training they need to do a proper job, and send them off to take care of our customers in quality vehicles. And we keep them busy! We offer regular power sweeping services to over 300 businesses spread across 20 communities in central Arkansas, and work through the night to make sure that our customers pull into a clean parking lot each morning. Our customers don't usually meet our drivers, but they can rest assured that our drivers are committed to providing them excellent service on every visit.
Most importantly, your satisfaction is always guaranteed. If our work ever fails to meet your standards, our phone is always answered. We keep drivers on standby at all times, and will respond to any service issues right away. We owe our company's success and longevity to repeat business, and protect our reputation at all costs. Call us today for a free estimate, and leave the rest of the details to us!
If you have any questions or would like to schedule power sweeping services, contact us online or at 501-945-3219.