We offer service agreements to fit any budget, and are always a phone call away if you need to schedule additional service!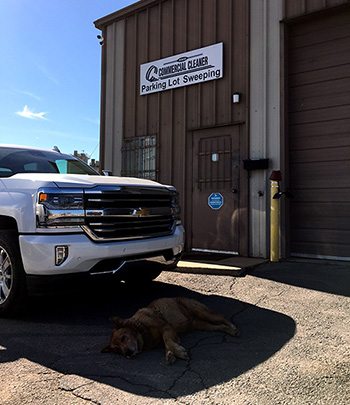 At C & C Commercial Cleaner, Inc., we've been Arkansas' top sweeping service for over 35 years, and our fleet of parking lot sweepers are always a phone call or mouse click away when you're ready to get your parking lot or garage in ship shape! We presently service over 250 businesses throughout 10 Arkansas counties, and we're ready to make you our next repeat customer!
We work with many small businesses, and we understand the struggle of getting a new company off the ground. But we're always willing to develop a schedule for cleaning to fit even the most modest budget. Contact us at any time for a consultation, and we'll work out a service plan that won't break your bank! Here are a few of the benefits that you'll enjoy when you become a client:
Sweeping on your schedule-We work around the clock, and will show up during off-peak hours so that we won't disturb your customers. Each morning that you pull into your parking lot, you won't even know that we were ever there, and all that you will see is an immaculate parking area that will improve employee morale and add value to your business.
Emergency service calls-Our phone is always answered, and if you ever need to schedule a service call between your regular service appointments, we'll be there!
100% Satisfaction Guarantee-Our sweeper trucks are equipped with GPS navigation, and operated by the most experienced operators in the business. Our supervisors have a "trust, but verify" policy to ensure excellence, and if our service ever fails to meet your standards, we'll be there to to resolve it right away. Reputations take a lifetime to earn, and one unhappy customer to lose, which is why we protect ours at all costs!
If you have any questions, or would like to schedule service, contact us online, or give us a call at 501-945-3219.