We offer power sweeping for both concrete and asphalt parking lots at great rates!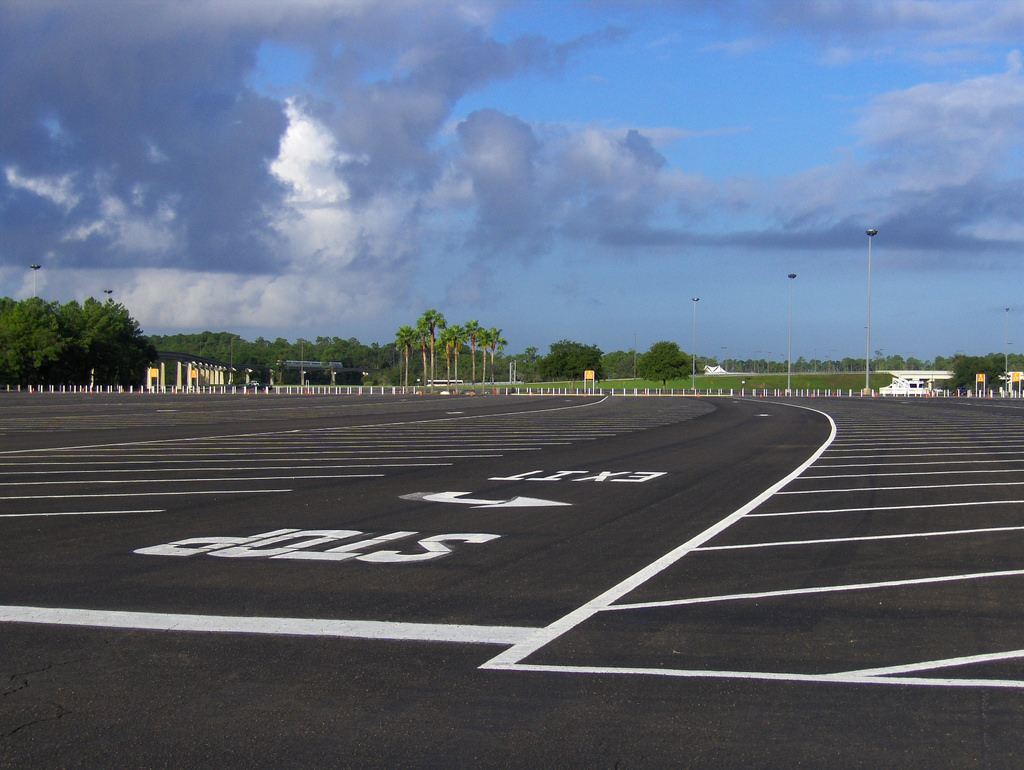 Most business owners don't think much about their parking lot or parking decks very often, but C & C Commercial Cleaner, Inc. is slightly different. We understand the value of an immaculately clean parking lot, and it's been our business' primary focus since we opened our doors over four decades ago. We currently operate Arkansas' largest fleet of commercial sweeper trucks, and we offer regular power sweeping service to over 300 businesses in central Arkansas. We sweep both concrete and asphalt parking lots, and we're ready to show you how affordable it is to improve your curb appeal!
Asphalt is the cheapest and most popular material for most parking lots because it costs about half as much as concrete and can be driven on almost immediately. Concrete costs more, but it's an ideal option for parking decks and multi-level structures. You probably didn't have any choice when you leased your office space, but we can help you handle upkeep for either surface. Our trucks will sweep your lot during your business' off-peak hours during each service call and remove rubbish as needed. You might never meet your driver, but you'll know he was there each morning when you pull into your parking lot.
A clean parking lot is a great call to action for prospective customers, and it sends the message that you pay attention to detail. It increases the perceived value of your products and services, and it's good for employee morale. A clean parking lot is also an effective crime deterrent and discourages vandalism and theft.
We love working with small business owners, and we'll help you determine a schedule for cleaning that fits your budget. We hire the most experienced drivers in the business and set them up for success with well-maintained vehicles. We equip our trucks with onboard GPS tracking so we can support our drivers in the field and we keep backup drivers on call to ensure that all of our routes are always covered.
If you have any questions or if you would like to schedule power sweeping services, you can contact us online or at 501-945-3219