We offer local commercial cleaning services for your parking lot, and legendary customer service!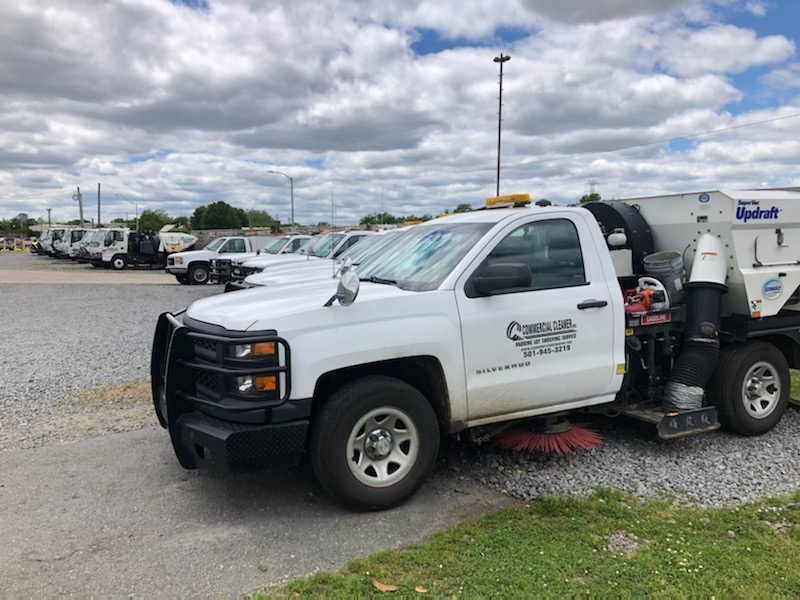 You might think that an immaculately clean parking lot might not make that big of a difference in your bottom line, but you'd be surprised. It's certainly not the sole reason why people patronize your business, but the overall cleanliness of your storefront sets the tone for the customer's experience. If it starts with a positive first impression, they're going to be more comfortable, spend more time at your store, and probably also spend more money. It's also good for employee morale. Your sales force will have better attitudes and be more productive If they don't have to walk through a parking lot full of trash on their way into work each morning.
C & C Commercial Cleaner has been Arkansas' most trusted provider of power sweeping services for four decades and counting, and we're always ready to make you our next lifetime customer. We currently offer regular sweeper services to businesses in over 20 communities throughout central Arkansas, and service over 250 regular clients. We're a family owned business that's committed to providing a customer service encounter that's second to none, and will not stop until we know that you are 100% satisfied with our work. Our phone is answered around the clock, and if our work ever fails to meet your expectations, we will return immediately to address the problem.
Our sweeper trucks can clean concrete and asphalt parking lots and parking decks, and we will set a schedule for cleaning that makes sense. Our customers who are maintaining large shopping center use our services on an almost daily basis, but if you have a small boutique business, we can work with you and your budget to keep your lot clean. We will work during your business' off peak hours, and the only way you'll know our trucks were there is by looking for the trash and debris that isn't there. And we also offer 24/7 emergency on call service if you need to clean up your paved parking lot between your regular service appointments.
If you have any questions about parking lot maintenance, or would like to schedule cleaning services, contact us online, or at 501-945-3219.