Want to pull in to a clean parking lot each morning? C & C can help!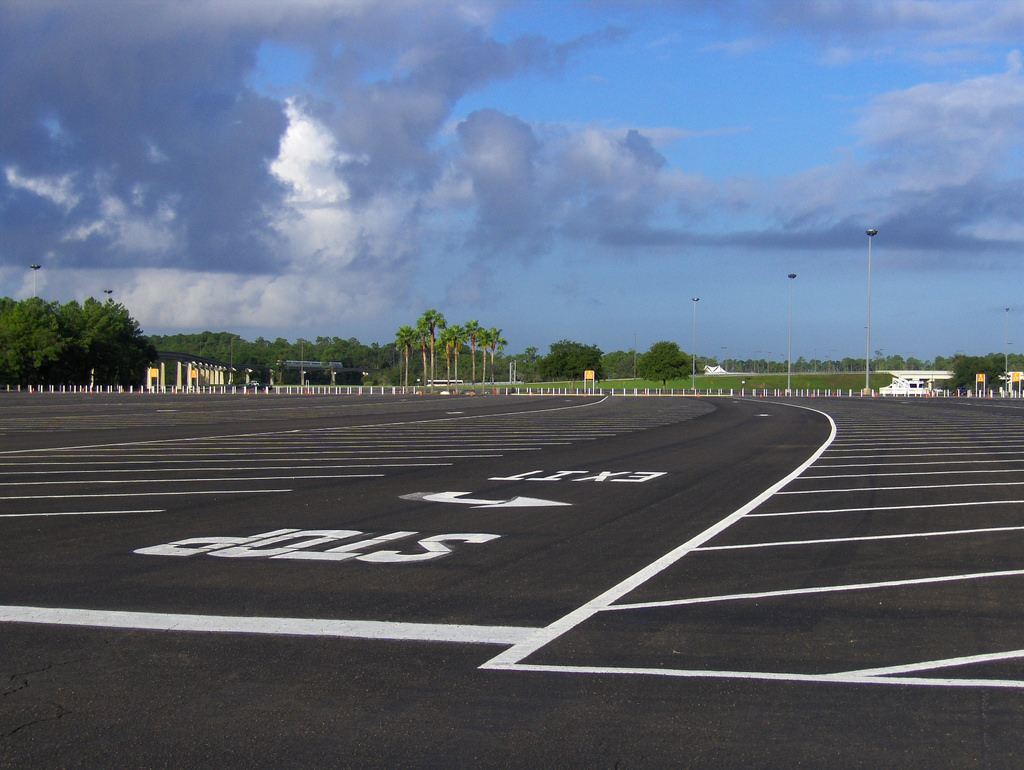 No matter how much we enjoy what we do for a living, it's difficult to get up and get out of our warm, comfortable beds and get ready for work. That's why it's so important to operate a clean and organized facility for the benefit of our customers and employees! If you're ever forced to pull in to a dirty parking lot, it can really take the wind out of your sails, and make you wonder what else needs to be taken care of before you can start your daily routines.
Fortunately, our team at C & C Commercial Cleaner is here to help! Our fleet of parking lot sweeper trucks are always a phone call or mouse click away! We presently offer regular power sweeping services to over 250 clients located throughout central Arkansas. All of our trucks are operated by the most experienced and well-trained drivers in the business, and equipped with onboard GPS navigation. This enables our drivers to ensure a thorough job, and enables us to maintain detailed records of where they have swept.
No parking lot is too big or too small for us. Many of our larger clients use our services on a daily basis, but if you're running a smaller boutique business, we'll work with you and your budget to determine a schedule for cleaning that makes the most sense. And if you ever require our services between your regularly scheduled appointments, we also offer 24 hour on call emergency service!
C & C has been in continuous operation for over 35 years, and we owe our success to developing long-term partnerships with our clients. We're here to focus on your curb appeal to free you up to focus on whatever it is that you do. Most importantly, we stand behind our services with a 100% satisfaction guarantee. If our work ever fails to meet your standards, our phones are always answered, and we'll return to make it right!
If you have any questions, or would like to schedule a service appointment, contact us online, or give us a call at 501-945-3219.