Three reasons why our clients keep coming back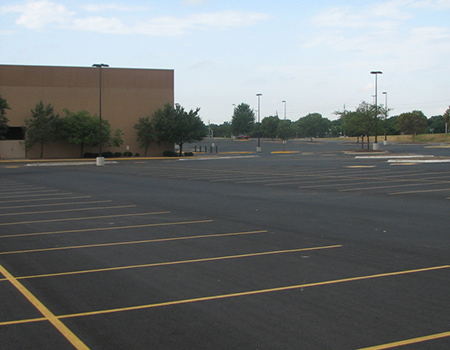 C & C Commercial Cleaner is Arkansas' largest provider of commercial paved parking lot sweeper services, and we're proud of our long tradition of helping businesses, schools, churches, and government offices keep their parking areas clean and well-maintained. Our clients' curb appeal is our top priority, and over the past 35 years, we have earned the trust of over 250 businesses throughout 10 counties in central Arkansas. Our commitment to our clients is second to none, and each time that a new customer calls, we're ready to do whatever it takes to make them our next lifetime customer!
Chances are, you probably don't think that much about your parking lot or parking deck, but you should! It's the first thing that prospective customers see when they drive by, it's good for employee morale, and it discourages prospective vandals and thieves. And the good news is that our services are more affordable than you think. Here are just a few of the reasons why our clients have been so loyal over the years:
Quality work-Our fleet of sweeper trucks are well-maintained, and operated by the most skilled drivers in the business. We also outfit our trucks with onboard GPS navigation, so that we can maintain a record of where they have swept. You'll never have to worry about us "missing a spot!"
Flexible scheduling-We will work with your schedule to provide our services at a time that will be minimally invasive with your operations. Many of our customers schedule daily service, but for some of our smaller boutique customers, once or twice a week might be all that's necessary. We'll work with your schedule and budget to set your regular schedule for sweeping, and also offer 24/7 on call services in case you need sweeping between your regular service visits.
100% satisfaction guarantee-Reputations take a lifetime to earn, and one unhappy customer to lose. For that reason, we're prepared to do whatever it takes to protect ours. Our phone is always answered, and if our services ever fail to meet your expectations, we'll be there to fix it right away!
If you have any questions, or would like to schedule power sweeping services, contact us online or at 501-945-3219.