Three Great Benefits of Power Sweeping Service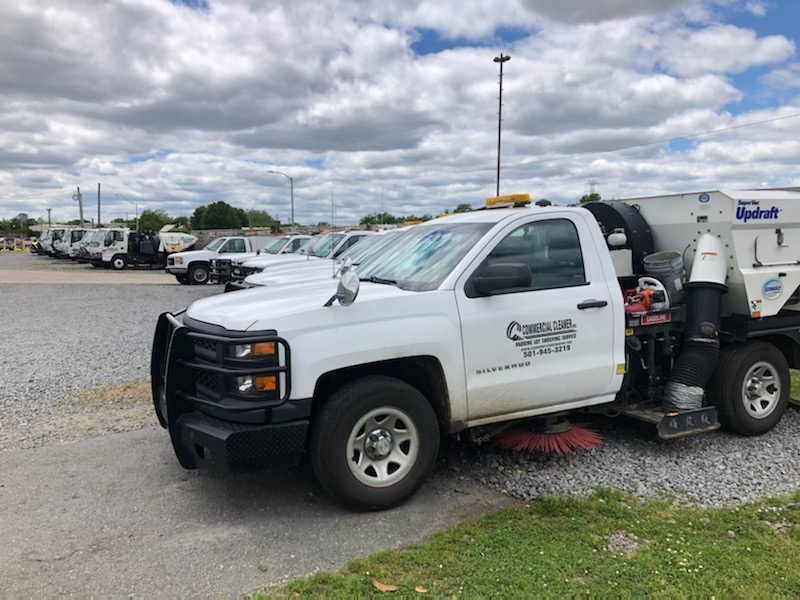 C & C Commercial Cleaner, Inc. has been providing premium power sweeping service in Little Rock for four decades and counting, and we operate Arkansas' largest fleet of commercial sweeper trucks. We currently offer regular service to over 300 businesses throughout central Arkansas, and we're ready to make you our next lifetime customer!
Our sweeper trucks are operated by the most experienced and customer-focused drivers in the business, and we can sweep both concrete and asphalt parking lots. Our trucks are equipped with onboard GPS navigation to help us maintain a record of where our drivers have been and support them in the field. We offer service plans to fit any budget and 24-hour on-call service if your parking lot requires attention between your scheduled service visits. Here are just a few of the great benefits you'll enjoy as a C & C customer:
Curb appeal- A well-maintained storefront is a great call to action, encouraging prospective customers to pull into your parking lot. A clean parking lot makes a great first impression and immediately elevates the perceived value of your products and services. Customers are always willing to spend more at businesses that provide a great experience, and a clean parking lot projects the image of a successful business that focuses on the right details.
Improved employee morale-The best businesses are staffed by people who share the same commitment to the company's mission; you depend on your team members for your company's continuing success, and workers are always more productive when they can work in a safe and comfortable environment. You might never meet our drivers, but you'll know they were there each time you pull into an immaculately clean parking lot!
Lower crime-Parking lot security should always be one of your top priorities, and it begins by discouraging would-be criminals from targeting your business. Parking lots are "target-rich environments" for thieves and vandals, and they prefer areas where they're unlikely to encounter a security guard or other employees. A clean, well-lit parking lot might not be able to prevent crime, but it provides fewer shadows for people to hide in!
If you have any questions or would like to schedule parking lot maintenance, contact us online or at 501-945-3219.