Three Benefits of Power Sweeping Service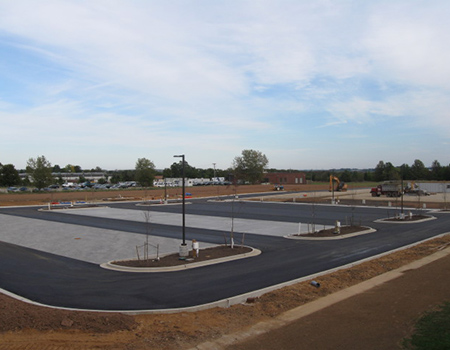 C & C Commercial Cleaner has been operating in Arkansas for four decades and counting, and there's nothing we despise more than a dirty parking lot! Our company started out with a single sweeper truck, and we now operate the largest fleet of power sweeping trucks in The Natural State! Our mission is to help businesses improve their curb appeal, and we offer regular sweeping services to over 300 businesses in central Arkansas. Give us a call for your free estimate, and let us show you how affordable it can be to keep your parking lot or parking deck clean.
Our trucks are all operated by experienced drivers who share our commitment to legendary customer service. They're well-trained, and they drive well-maintained trucks. Our trucks are all equipped with onboard GPS navigation which helps us support our drivers in the field and ensures that they do a thorough job on every service visit. Companies like ours depend on repeat customers, and we're ready to add you to our long list of satisfied customers. Here are just a few of the great benefits that you'll enjoy when you have an immaculately clean parking lot:
Increased Sales-A clean parking lot is a great way to welcome prospective customers, and it increases the perceived value of your company's products and services. You make a powerful impression with a clean parking lot, and it's a great call to action. People will be comfortable pulling into your lot, and you can command higher prices.
Improved Employee Morale-You and your employees will enjoy a clean parking lot as well! Your staff will see that you take pride in their comfort and pay attention to the details. You'll also enjoy being relieved of the responsibility of picking up rubbish in your lot or cleaning up after a storm.
Reduced Criminal Mischief-A clean parking lot won't solve crime in your community, but it discourages thieves and vandals. If they see a parking lot that's spotlessly clean, they'll probably move on in their search for an easier target.
If you have any questions or would like to schedule power sweeping services, contact us online or at 501-945-3219. We develop lifetime relationships with our customers and we stand behind our work with a 100% satisfaction guarantee.