Three benefits of a clean parking lot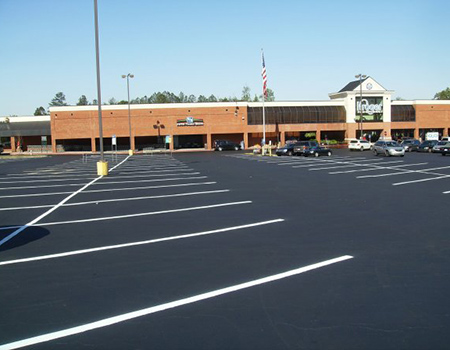 Over the years, no one has come to appreciate the beauty of a clean parking lot more than our team at C & C Commercial Cleaner! For some sweeping companies, they might just be part of the job, but to us, we know that they're so much more than that. They're the first thing that you and your employees see when you arrive to work, and they're also the first thing that your customers see. It might not quite be the most important detail of your daily operation, but it's definitely part of a healthy and happy business.
Our fleet of sweeper trucks is always a phone call or mouse click away when you want to set the stage for a successful business. We've been in operation for almost four decades, and our commitment to your satisfaction is second to none! We currently offer regular power sweeping service to over 250 businesses in a 10 county area, and are ready to make you our next lifetime customer! Here are just a few of the benefits that you will enjoy as our client:
Curb appeal-First impressions make a big difference. Whether it's a prospective customer pulling into your parking lot for the first time, or a long time employee starting out a new day, the cleanliness of your parking lot is the first thing people notice. Actually, a dirty parking lot is the first thing they notice, and they might not even notice a clean one at all!
Increased perceived value-Brick and mortar retailers are struggling to compete with online retailers and drop shippers. The key point of distinction is the physical experience. Customers still want to walk into a store and shop, and they're prepared to pay more for the privilege. A clean parking lot is an important part of their overall experience, and a good way to generate repeat and referral business.
Reduced Crime and theft-Crime is rampant throughout America, and isn't strictly limited to "bad neighborhoods." Upscale commercial centers offer criminals many more choices of targets. Keeping your parking lot clean might not eliminate crime, but a dirty parking lot often sends the message that you're not paying attention.
If you have any questions, or would like to schedule a service appointment for day and night power sweeping services, contact us online, or give us a call at 501-945-3219.