Think you can't afford professional power sweeping? Think again!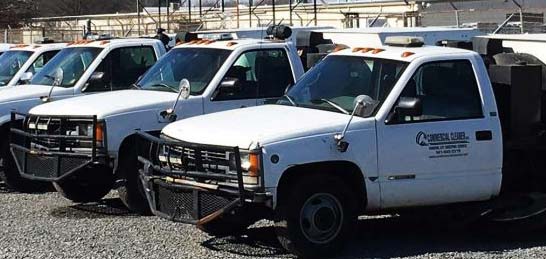 As a business owner, you have a responsibility to your customers and employees to operate a facility that is clean and properly maintained inside and out. It makes a positive impression on everyone who visits your property, and it sends the message that you take pride in your facilities.
When it comes to parking lot maintenance, most businesses are not equipped for day and night power sweeping of their parking areas, and must make the choice of hiring a third party, or simply doing without. The good news is that professional sweeping services are more affordable than you think, and our team at C & C Commercial Cleaner is standing by to work with you and your budget to offer premium power sweeping for your parking lot or parking deck.
We'll start by developing a schedule for cleaning that will be minimally invasive for you and your staff. We have a fleet of over a dozen sweeper trucks that operate around the clock, and will be in and out during your off-peak hours.
Our trucks are all equipped with onboard GPS navigation, and operated by the most experienced and well-trained operators in the business. This enables us to do a thorough job, and do it quickly. We also offer 24 hour emergency services, so if you need to clean up after a special event or a natural disaster, we're always a phone call away.
Most importantly, we stand behind our work. We have been in continuous operation for three decades and counting, and currently serve over 250 clients throughout Arkansas. We owe our success and longevity to customer loyalty and word-of-mouth advertising, and every member of our team has the authority to do whatever it takes to make sure that every client is completely satisfied!
For more information, or to schedule a service appointment, contact us online, or at 501-945-3219.