Our sweeper trucks are operated by the best drivers in the business, and are always a phone call away!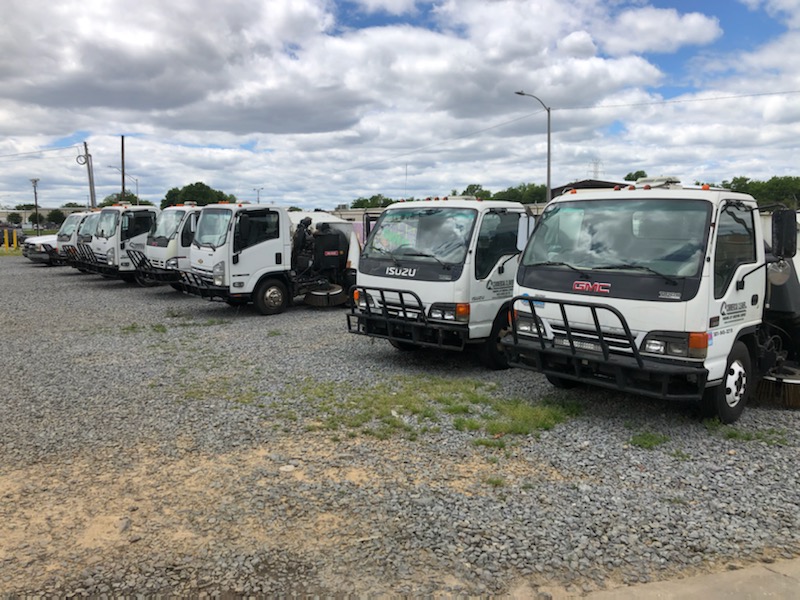 For almost four decades, C & C Commercial Cleaner Inc. has been providing premium quality sweeper services at value prices. We provide regular service to over 300 clients in central Arkansas, and service schools, churches, and businesses in 10 counties. We wouldn't have made it this long without a lot of repeat business, and we strive to make every new client a lifetime customer! No job is too big or too small, and our phone is always answered.
We operate Arkansas' largest fleet of power sweeping vehicles, and they are all equipped with onboard GPS telemetry. This enables us to maintain detailed records of where our drivers have swept, and ensures that they do a thorough job on every service visit. But our trucks aren't very useful without great drivers, and ours are second to none!
Our trucks operate during your business' off-peak hours, which is usually overnight. What this means is that you probably won't even meet your driver, unless you happen to be putting in some unusual hours. We're a 24 hour business, and always enjoy the rare encounters we have with our clients when they happen. Otherwise, you're just going to have to take our word for it when we say that we always hire people who believe in great service, and we always give them the tools they need to succeed. If their work ever fails to meet your expectations, give us a call and we'll make it right.
We also offer 24 hour on call service for clients who need to schedule sweeping between their regularly scheduled service appointments. If you need to clean up after an unexpected storm or a special event, our trucks are always a phone call away!
C & C is a family owned business, and we stand behind all of our services with a 100% satisfaction guarantee. If you have any questions about parking lot maintenance, or would like to schedule cleaning services, contact us online, or at 501-945-3219.