Our fleet of sweeping equipment is always a phone call away!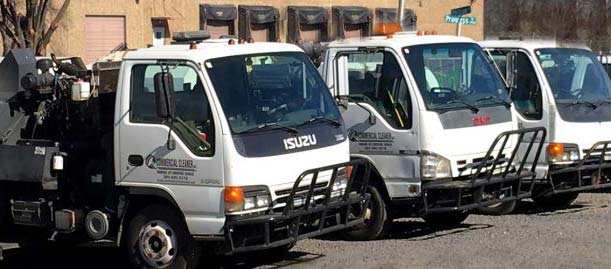 Most businesses, churches, and schools spend very little time thinking about the condition of their parking lot until it gets too dirty to ignore. But at C & C Commercial Cleaner, Inc., we spend a lot of time thinking about parking lots. In fact, you might even call it a bit of an obsession. But after 35 years in business, we've grown to become the largest sweeping company in Arkansas, and currently serve over 250 businesses. Our parking garage sweepers are standing by to help you maintain your asphalt or concrete parking lot, and we take a lot of pride in doing superior work at competitive rates.
You may think that professional sweeper service is something that you don't need, or can't afford, but you do, and you can! Here are just a few benefits that you will enjoy when you become our client:
Service on your schedule-We offer 24 hour on call service, and will work with you to make sure that your parking lot is taken care of during off-peak hours. We can also provide other cleaning/trash removal services as required, and offer emergency sweeper services when you need them. It's important to us that we're there when we say we'll be there, and we always have backup drivers and sweeper trucks on standby to make sure we keep our word.
Premium sweeping equipment-Our fleet of a dozen sweeping trucks are GPS equipped, so that we can pinpoint where our drivers have swept, and so that you'll never have to worry about them "missing a spot." Our drivers have over 100 years in combined sweeping experience, and our management's "trust, but verify" leadership style supports our drivers, and keeps them motivated to excel!
Unrivaled customer service-We take a lot of pride in the size of our client base, and enjoy large amounts of repeat business. When you hire us, you can always count on us to stand behind our work, and we're never satisfied until you are!
If you have any questions, or are ready to schedule a service call, contact us online, or give our team of sweeping specialists a call at 501-945-3219.