Our Fleet of Power Sweeping Trucks is Always A Phone Call Away!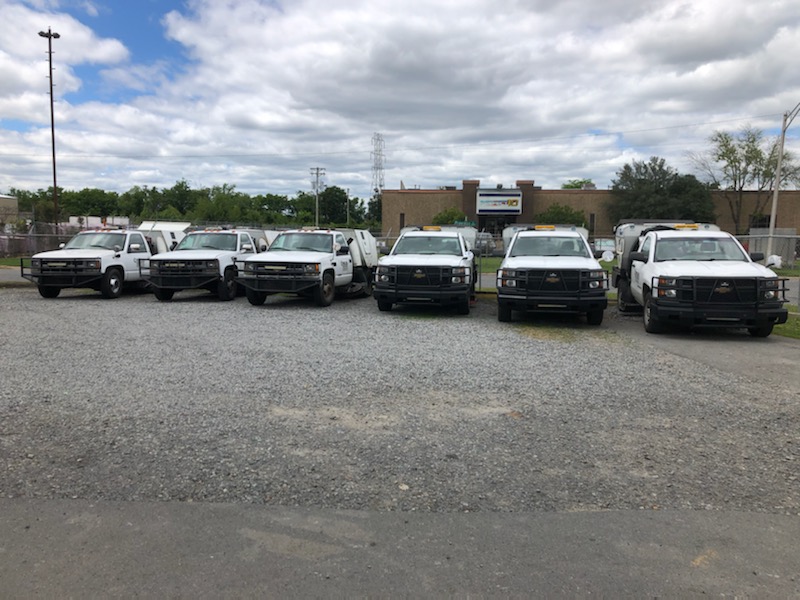 C & C Commercial Cleaner has been operating in Arkansas for four decades, and our trucks stay pretty busy! We offer regular power sweeping services to customers in over 20 communities throughout central Arkansas, and we have Arkansas' largest and most well-maintained fleet of commercial power sweeper trucks. All of our trucks are equipped with onboard GPS navigation so that we can track our drivers in the field, and we make sure that our drivers are always set up for success when they start each new shift.
But our trucks aren't nearly as important as our drivers. You might not meet them, but you can rest assured that they're focused on helping you put your best foot forward. A clean parking lot sends the message to your current and prospective customers that you are a business that focuses on the right details and it encourages them to pull into your parking lot.
A clean parking lot is also great for morale for both you and your employees. It might not seem like it's that crucial, but it really is a great way to start out the day. It's also a great way to deter crime and vandalism. Would-be thieves and criminals are always on the lookout for easy targets, and when they see a dirty parking lot they know that they have plenty of time to work. If they see a clean parking lot, they're going to know that someone was there recently and probably will be again very soon!
If you're a small business owner who thinks that power sweeping services is something that you don't need or can't afford, you do and you can! We're a small business ourselves and we understand what it's like to work with a tight budget. We once started out with a single truck, and we're always happy to work out a schedule for cleaning that you can afford. We also offer 24 hour emergency services for those times when you need cleanup between your regularly scheduled service appointments! Most importantly, we stand behind our work with a 100% satisfaction guarantee. We owe our success and longevity to repeat business, and we're ready to make you our next lifetime customer!
If you have any questions or would like to schedule power sweeping services, contact us online or at 501-945-3219.