Our fleet of power sweeper trucks is available 24 hours a day!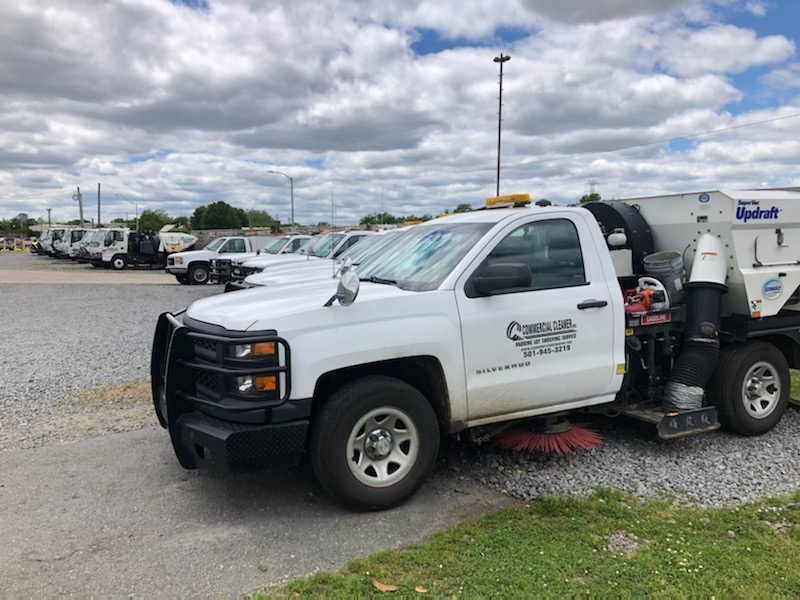 At C & C Commercial Cleaner, we take a lot of pride in our fleet of commercial sweeper trucks. We started out with a single truck over four decades ago, and we now have Arkansas' largest fleet. All of our trucks are equipped with onboard GPS navigation to help us support our drivers in the field, and we make sure that our trucks are serviced and maintained at all times. We leave no stone unturned to find great drivers, and they all share our pride and commitment to legendary customer service.
We offer regular power sweeping services to over 300 businesses in a 10-county area, and the only thing that's missing is your business! We offer daily sweeping services to churches, schools, and shopping centers, and weekly service for customers who are on a tighter budget. We're a small business ourselves, and we love working with budget-conscious customers. We also offer 24-hour on-call service if you need to schedule a service appointment between your regular service visits.
A clean parking lot offers a lot of great benefits. It improves your curb appeal and the perceived value of your products and services. It discourages vandalism and theft, and it can also improve your employees' morale. A clean parking lot shows people that you care about the details, and it's always a phone call away.
You might incorrectly believe that you don't need our services, or that you can't afford them. But you do, and you can! Let us show you just how affordable it can be to maintain an immaculately clean parking lot. We make sure that our drivers are set up for success, and we stand behind our work with a 100% satisfaction guarantee. If our services ever fail to meet your expectations, we'll be there to address your concerns right away. We owe our success and longevity to repeat business, and we're ready to make you our next lifetime customer.
If you have any questions or would like to schedule power sweeping services, contact us online or at 501-945-3219.