Our Experienced Drivers Sweep While You Sleep!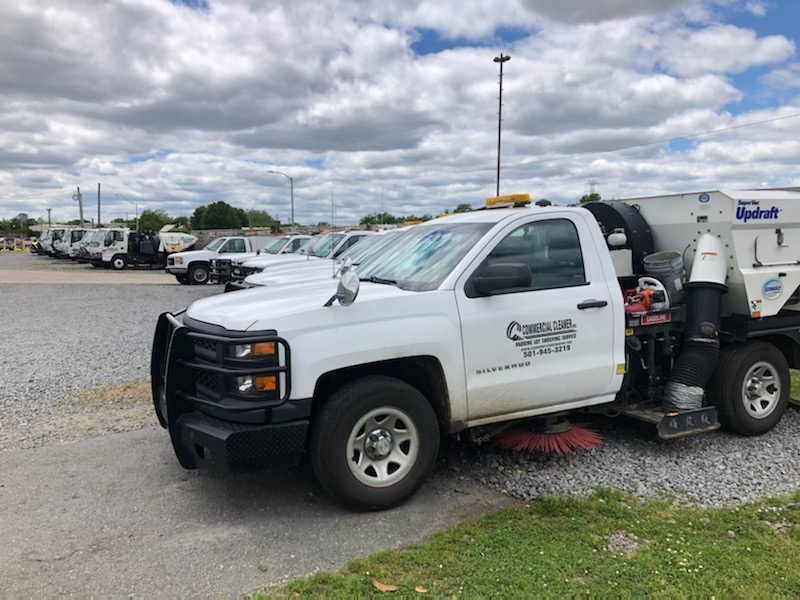 Many small business owners end their professional careers to chase their dreams, and they make many sacrifices to be their own bosses. They grew tired of working 40 hours a week for someone else and now choose to work 60-80 hours a week for themselves! But the best owners and managers understand the importance of delegation, and that's where we come in.
Parking lot maintenance might not seem like your biggest priority, but it's essential. Curb appeal helps you make a great first impression on prospective customers, and it helps you improve your employees' morale. C & C Commercial Cleaner, Inc. has been Arkansas' most trusted provider of power sweeping service for over four decades, and we'll keep your lot clean so that you can focus on growing your business. We have Arkansas' largest fleet of sweepers, and they're operated by drivers who all share our passion for a job well done. You might not think about your parking lot much, but that's all we think about!
We currently offer regular service to over 300 businesses in over 20 communities throughout central Arkansas, and we can sweep both concrete and asphalt parking lots. No lot is too big or too small, and we offer service plans to fit any budget. We'll sweep your lot and remove other rubbish during your business' off-peak hours, and we offer 24-hour on-call service if you need cleanup between your regularly scheduled service appointments. Our trucks are equipped with onboard GPS navigation to help us support our drivers in the field and ensure a thorough job on every service visit.
Companies like ours depend on repeat business, and we're ready to make you our next lifetime customer. Our services are more affordable than you think, and we stand behind our work with a 100% satisfaction guarantee. We keep drivers on standby to assure that our routes are always covered, and we'll be there right away in the unlikely event that our service fails to meet your expectations!
If you have any questions or would like to schedule power sweeping services, contact us online or at 501-945-3219.