Our experienced drivers are ready to make your parking lot beautiful!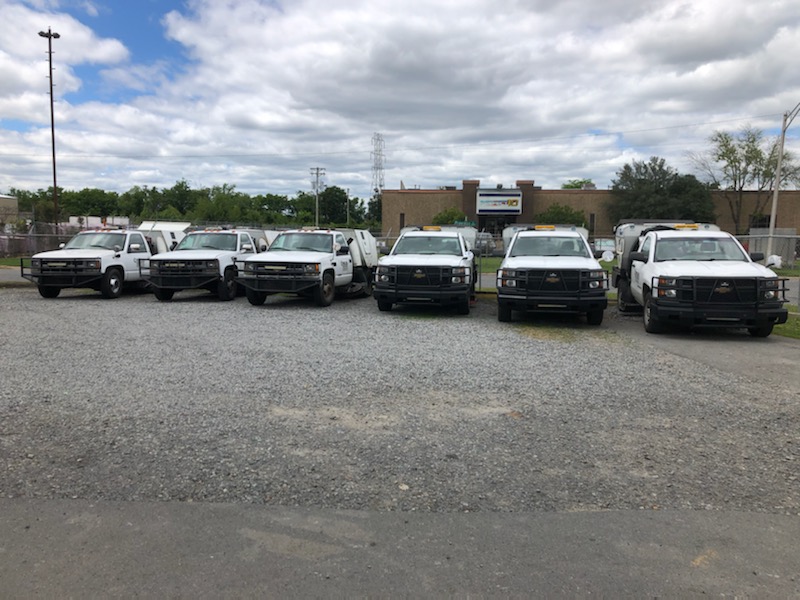 Most small business owners and managers don't spend much time admiring their beautiful parking lots, but they're an important part of providing a great experience for your customers. People always appreciate being able to park close to your front door, and it makes it easier for them to carry their purchases back to their vehicles. Your customers might not leave a five-star review for your clean parking lot, but they're likely to tell their friends if your parking lot is dirty. Or even worse, they might not return at all!
The good news is that C & C Commercial Cleaner, Inc. has a team of experienced drivers that is ready to help you put your best foot forward! We currently service over 300 businesses throughout central Arkansas, and we're ready to show you how affordable power sweeping service can be. Our drivers stay busy each night sweeping both concrete and asphalt parking lots, and they will also pick up and remove excess debris and rubbish. You might not ever meet our drivers, but you'll always know they were there when you pull into an immaculately clean parking lot or multi-story parking structure. We also offer 24-hour on-call service if you need cleanup between your regularly scheduled service appointments.
A clean parking lot might not seem like your top priority, but any business owner will tell you that everything is important! There are certainly better ways for you to spend your time and leave parking lot maintenance to us! We have Arkansas' largest fleet of power sweeper trucks, and they're equipped with onboard GPS navigation so we can maintain a record of where our drivers have been and ensure a thorough job on every service visit. We also keep backup drivers on standby to ensure that our routes are always covered.
A clean parking lot makes a great first impression on prospective customers, discourages theft and vandalism, and increases the perceived value of your products and services. We've been Arkansas' most trusted power-sweeping company for over four decades, and we stand behind our work with a 100% satisfaction guarantee!
If you have any questions or would like to schedule parking lot maintenance, contact us online or at 501-945-3219.