Do you want to keep your paved parking lot clean? Our sweeper services are always a phone call away!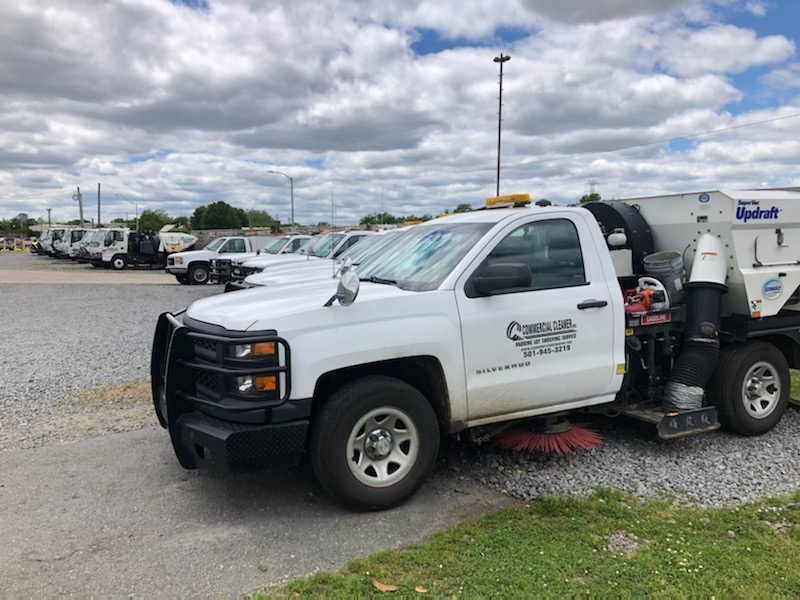 Your parking lot is something that you probably take for granted most of the time. After all, no one decides that they're going to do business with you because you have a great parking lot. Or do they? Prospective customers make the decision to pull into your parking lot in a matter of seconds, and if their first impression involves a parking lot full of trash and other debris, they might decide to move along and look for a business that takes better care of their physical property. They also might have some concerns about their safety if they feel like your store or shopping center is neglecting its parking lot maintenance.
The good news is that our team at C & C Commercial Cleaner is always a phone call away! We've been partnering with businesses, schools, and churches throughout the central Arkansas area for over 35 years, and have grown into the largest sweeping company in the state. We owe our success and longevity to repeat business, and every member of our team is prepared to do whatever it takes to turn you into a lifetime customer! We currently service over 250 regular clients, and stand behind every service call with a 100% satisfaction guarantee!
All of our sweeper trucks are well-maintained, and operated by the most experienced and well-trained drivers in the business. We equip all of our sweeper trucks with onboard GPS navigation systems so that we can maintain a record of where our drivers have swept, and ensure a thorough job on every service visit. We offer flexible scheduling to make sure that we're always there during off-peak times, and if our work ever fails to meet your expectations, our phone is always answered!
Whether you need service daily, once a week, or something in between, we're always happy to work with your schedule and your budget. Give us a call, and let us know how we can help!
If you have any questions, or would like to schedule cleaning services, contact us online, or at 501-945-3219.