C & C Offers Sweeper Services for Both Concrete and Asphalt Parking Lots!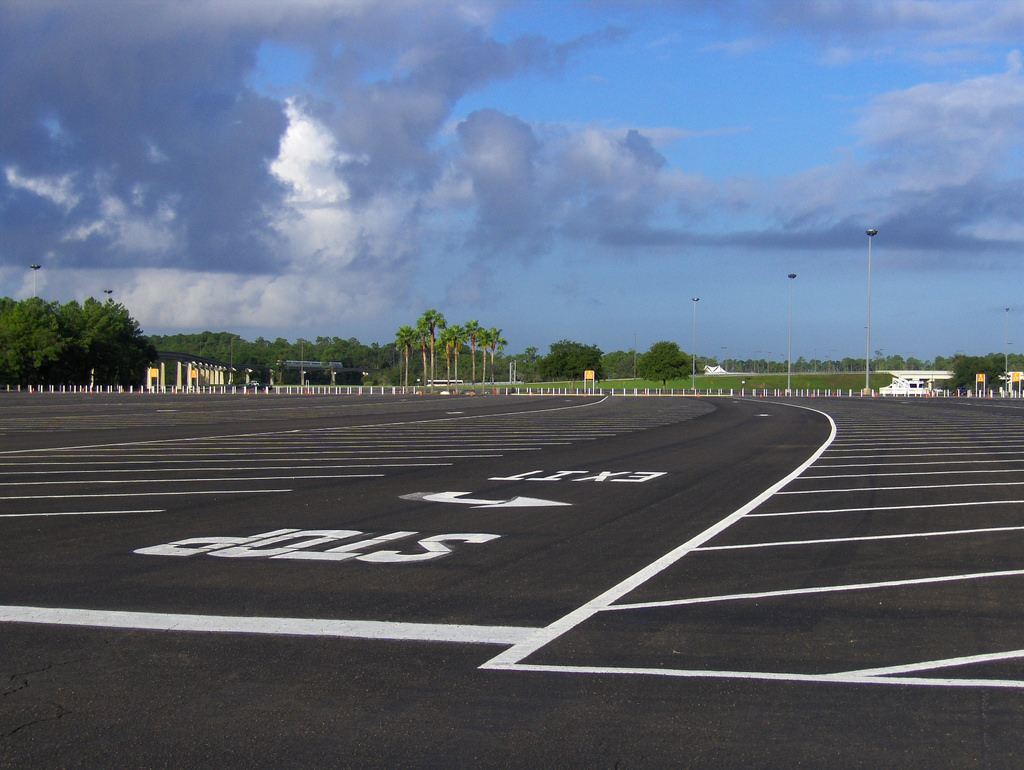 At C & C Commercial Cleaner, Inc., we have what many people might consider an odd fascination with parking lots and parking garages. After all, that's our office! Concrete costs about twice as much as asphalt, but also lasts twice as long. Asphalt is a very cost-effective way to install a paved parking lot just about anywhere, but does need to be repainted and patched more frequently. Whatever type of parking lot or parking garage that you have at your business, school, or church, we're always a phone call away when you're ready to boost your curb appeal! We've been providing premium quality power sweeping service in the Natural State for over four decades, and we're ready to make you our next lifetime customer!
Most small business owners don't think that they have the budget for our services, but we're ready to show you just how affordable that parking lot sweeper services can be! We service all different types of businesses and understand the financial strain of keeping the doors open. We're a small business ourselves, and we started with one sweeper truck. We've been fortunate enough to partner with a lot of great companies and grow our businesses together. We currently provide regular services to almost 300 businesses in Arkansas, and our trucks work day and night in a 10 county area.
All of our drivers are the best in the business, and we set them up for success. We make sure that they're properly trained and that they have great trucks to drive, and they're equipped with onboard GPS tracking so we can support them in the field and ensure that they do a proper job on every service visit. All of our drivers are licensed and insured, and that they'll be there on time!
Whether you need daily service, weekly service, or anything in between, we're here to help! Our phone is always answered, and we stand behind all of our work with a 100% satisfaction guarantee.
If you have any questions or would like to schedule power sweeping services, contact us online or at 501-945-3219.