C & C Offers power sweeping services for both concrete and asphalt parking lots!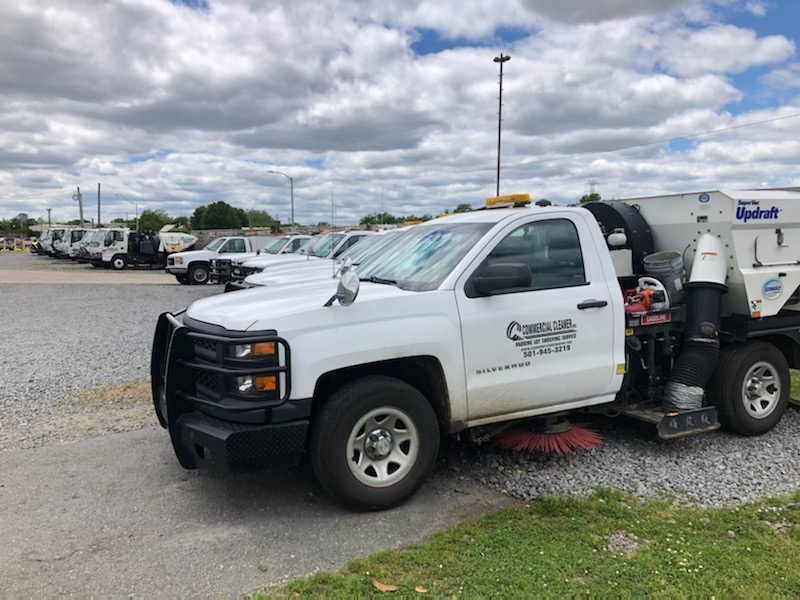 Parking lots are an important service to provide for your customers, but they're often something that we take for granted. But as anyone who's had to go to a downtown office will tell you, they're far more convenient than parking meters and garages. That's why it's important to keep yours clean to make a positive impression on your customers.
For the past 35 years and counting, C & C Commercial Cleaner has been providing top quality parking lot services for both concrete and asphalt parking lots and garages. Our fleet of parking lot sweepers stays very busy servicing over 250 regular customers in 20 central Arkansas communities. Each time that we get a new customer, we do whatever it takes to earn their repeat business, and we're never satisfied with our work until our clients are!
We'll start by developing a schedule for cleaning that makes sense, and is minimally invasive for you and your customers. We usually work overnight, but can come at any time that's convenient. Our clients with larger parking lots typically schedule power sweeping services on almost a daily basis, but if you're a small boutique retailer, we'll work with your budget to develop a schedule that makes sense (usually about once or twice a week). And we offer 24 hour emergency service, so if you need our services between your regular service calls, our phone is always answered.
Our fleet of sweeper trucks is well maintained, and operated by the most experienced and customer focused drivers in the business. They are all equipped with onboard GPS navigation so that we can ensure a thorough job, and maintain a record of where they have swept. You'll never have to worry about our drivers "missing a spot," and if our work ever fails to meet your standards, we'll be there right away to address the problem. We owe our success to repeat and referral business, and are ready to add you to our long list of satisfied customers!
If you have any questions, or would like to schedule cleaning services, contact us online, or at 501-945-3219.