C & C Has the Best Drivers in the Business!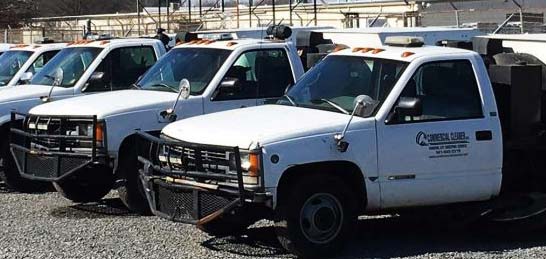 We're proud to operate Arkansas' largest fleet of commercial power sweeper trucks. We've been in business for four decades and currently offer regular services to almost 300 businesses in The Natural State. When the sun goes down, our business day is just getting started. We load up our trucks and head for parking lots and parking garages to get them ready for the next day's business. But our trucks wouldn't get very far without great drivers!
C & C Commercial Cleaner, Inc. is a family owned business, and we believe in treating our team members and our customers like family. We hire great people and give them all the tools that they need to succeed. Contact us today to set up a schedule for cleaning, and we'll show you just how affordable that power sweeping can be. Here are just a few of the things that make our team members stand out from the crowd.
Experience-Most of our drivers might not have grown up planning on being sweeper truck drivers, but they have plenty of experience behind the wheel. In fact, most of them started driving as soon as they could see over the steering wheel! They love to drive and it shows. We consider all of their experience to determine if they're the right fit for the job, and give them all the training they need to succeed.
State-of-the-art technology-Our sweeper trucks are equipped with onboard GPS navigation, which ensures a thorough job and gives us a record of where the drivers have swept. This "trust, but verify" policy ensures excellence in all of our drivers. It's also good for safety, because we can locate our vehicles in the field at any time.
Teamwork-Our friends and family members occasionally give us a hard time for being so passionate about sweeping parking lots, but we don't mind it a bit. We take pride in our work, and understand the importance of curb appeal. Our customers pull into a clean parking lot each morning, and we all keep each other accountable to make sure we continue to do work that meets their high standards!
If you have any questions or would like to schedule power sweeping services, contact us online or at 501-945-3219.