C & C has the best drivers in the business!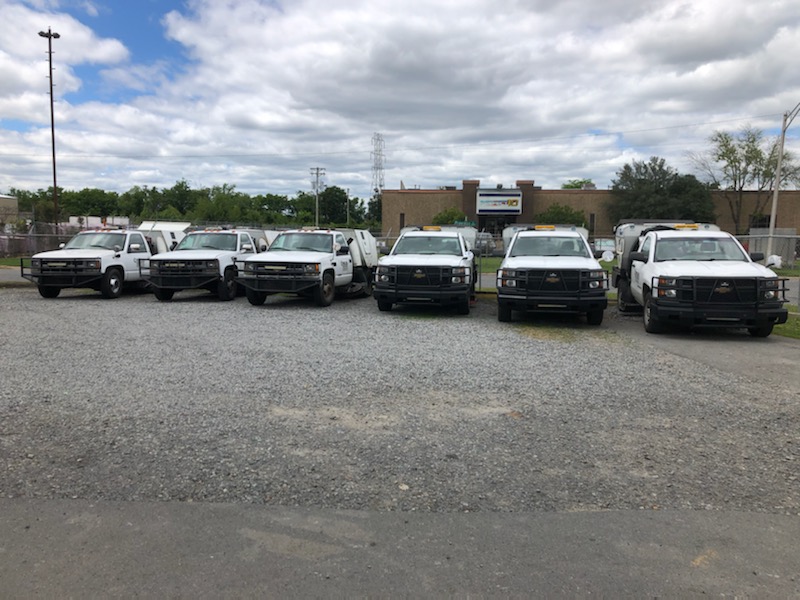 C & C Commercial Cleaner, Inc. has been providing premium quality power sweeping service in the Natural State for over four decades, and we're proud to provide regular services to almost 300 businesses in Arkansas, and we're ready to make you our next lifetime customer! We operate Arkansas' largest fleet of power sweeping trucks, and if you're an early riser you might see them at work. We work around the clock to help our customers put their best foot forward, and our sweeper trucks are all equipped with onboard GPS tracking. This onboard telemetry helps us keep track of our drivers in the field and provide them the support that they need on every service visit.
Most of our customers don't get to meet our drivers or see them at work. We do most of our work overnight, and our day begins around the time you're getting ready for bed. But you can always be confident that they'll be there on time and they'll do a proper job. We stand behind our work with a 100% satisfaction guarantee, and you can contact us anytime if the work isn't done to your satisfaction. All of our drivers are licensed and insured, and we keep backup drivers on call to make sure that all of our routes are covered no matter what happens.
We're a family-owned business, and we love working with budget-conscious customers. Even if you're on a tight budget. We will develop a cleaning schedule that makes sense, and then we'll handle everything else. No two parking lots have the same needs, and in addition to our power sweeping service, we can also provide other cleaning and rubbish removal services as needed. We also offer 24-hour on-call service if you have emergency cleanup needs between your regular service appointments.
We can provide cleanup services for both concrete and asphalt parking lots, and we take a lot of pride in our work. Give us a call today and let us show you just how affordable it can be to maintain an immaculately clean parking lot every day!
If you have any questions or would like to schedule power sweeping services, contact us online or at 501-945-3219.