C & C has been keeping Arkansas beautiful since 1980!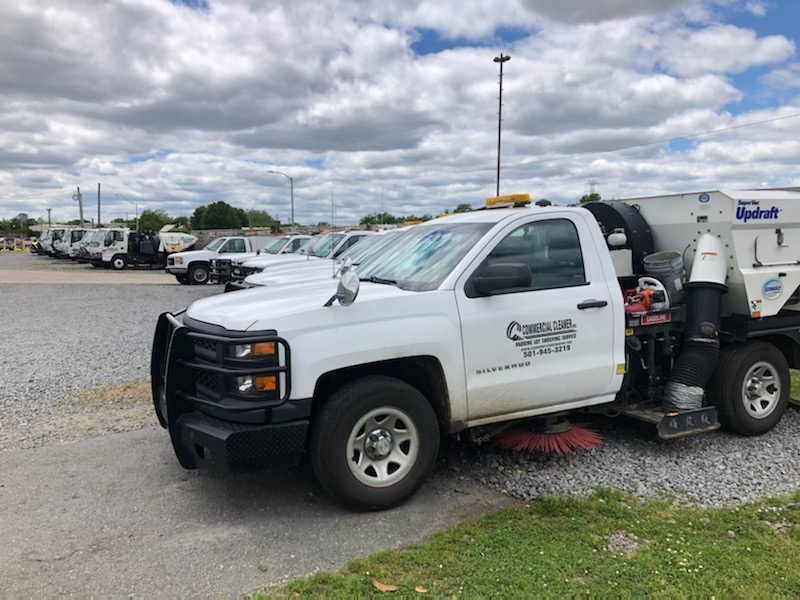 C & C Commercial Cleaner, Inc. opened for business in 1980 with a single sweeper truck and a vision of spotlessly clean parking lots throughout The Natural State. A lot has changed over the past few decades, and we now operate Arkansas' largest fleet of sweeper trucks. But our commitment to legendary service is just as important as it was on the day that we opened our doors, and we're ready to help you improve your business' curb appeal! We currently serve over 300 businesses in a ten-county area, and we're a phone call away when you're ready to learn how affordable it is to schedule power sweeping service.
We'll work with you to develop a schedule for cleaning that suits your needs and budget. Our large institutional customers schedule daily service, and we also offer weekly service packages suitable for churches, schools, and small businesses. Our sweeper trucks will arrive on schedule to sweep your lot and remove excess rubbish, and we also offer 24-hour emergency on-call service whenever your parking lot requires attention between your regularly scheduled service appointments.
We hire the most experienced drivers in the business, and they all share our commitment to legendary service. You might not ever meet our drivers, but you'll know they were there each time you pull into an immaculately clean parking lot. We also set our drivers up for success with a well-maintained fleet. Our trucks also have onboard GPS navigation that lets us maintain records of where the drivers have swept and ensure they do a thorough job on every service visit. We also offer a 100% satisfaction guarantee on all of our services. If our work ever fails to meet your expectations, call us, and we'll be there immediately to ensure you're always satisfied.
Companies like ours depend on repeat customers to survive, and we're ready to partner with your business or organization to help you put your best foot forward. You've already got plenty of daily responsibilities, and you can leave the sweeping to us! If you have any questions or want to schedule power sweeping services, contact us online or at 501-945-3219.
If you have any questions or would like to schedule power sweeping services, or at 501-945-3219.