Because we're local, we're there when you need us, any time of the day or night!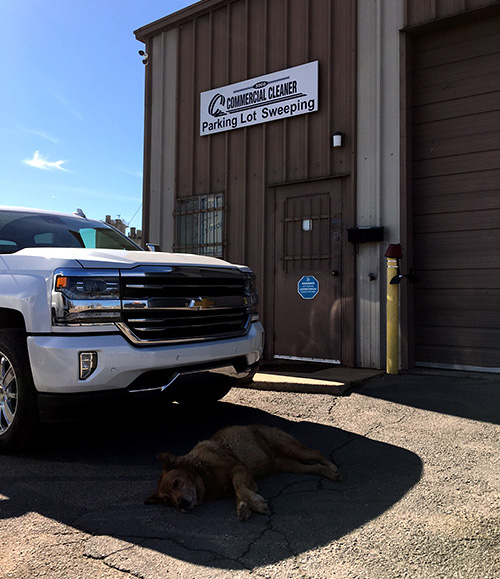 Even though we might not think about it very often, maintaining an immaculately clean parking area has many important benefits. For starters, it creates a positive first impression for your visitors, and encourages prospective customers to pull in. It's also a nice way to make your employees feel comfortable. And would-be thieves are less likely to target vehicles in a parking lot that is clean and well-maintained.
When it comes to local commercial cleaning services, our experienced team at C & C Commercial Cleaner has been taking care of Arkansas businesses for 35 years and counting, and we currently serve over 250 clients in central Arkansas. Our commitment to 100% customer satisfaction is second to none, and we look forward to partnering with you to provide quality sweeping services at a price that will meet your budget. Here's what you can expect as a client:
Service on your schedule-We always schedule cleaning services at times that will be minimally invasive for you and your customers, and we show up when we say we will. And once we're on site, we work quickly and accurately, so that your business, school, or church can get back to business as usual.
State-of-the art equipment-Our fleet of sweeper trucks are equipped with onboard GPS navigation, so you'll never have to worry about us "missing a spot." Our trucks are regularly serviced and maintained, and, most importantly, they're operated by the most talented and experienced drivers in the business.
Emergency service-Whether you need extra cleanup after a special event or a big storm, you can count on our telephone being answered day or night. We'll be there in a flash, and it will seem as though nothing ever happened!
As a business owner, you have many things to worry about each day. The good news is that when you partner with us, the cleanliness of your parking area won't be one of them! If you have any questions, or would like to schedule a free, no-obligation service consultation, contact us online, or at 501-945-3219.