At C & C, We Take Curb Appeal Seriously!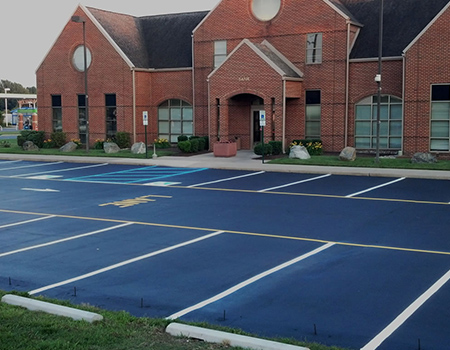 C & C Commercial Cleaner, Inc. started out with a single sweeper truck in the 1980s, and now we maintain Arkansas' largest fleet of commercial sweeper trucks. We currently serve over 300 businesses in The Natural State, and the only thing that's missing is you! Give us a call today and let us determine a schedule for cleaning that makes sense. Many of our large institutional customers choose daily sweeper service, and we also offer weekly service that's ideal for small businesses.
In the retail sector, first impressions are very important. A clean parking lot is also good for you and your employees. You might not think your employees care about the condition of your parking lot, but it can make a big difference. It improves your business's perceived value, which is always good for your bottom line. If your prospective customer sees a clean parking lot, he or she will be more likely to pull in and patronize your store. An unkempt parking lot sends the message that you don't care about the details, and that same customer is equally likely to keep driving. A neglected parking lot sends the same message to vandals and other criminals who are sizing up easy targets.
We take pride in hiring experienced drivers and setting them up for success. We take good care of our sweeper trucks, and they're equipped with onboard GPS navigation so that we can support our drivers in the field. It helps us maintain records of where the drivers have swept and ensure that they do a thorough job. If our work fails to meet your expectations, give us a call, and we'll be there immediately to ensure that you're always satisfied.
Businesses like ours depend on repeat customers to survive, and we believe in protecting our reputation at all costs. Call us today for a free estimate, and let us turn you into our next lifetime customer!
If you have any questions or would like to schedule power sweeping services, contact us online or at 501-945-3219.