At C & C Commercial Cleaners, clean parking lots are our specialty!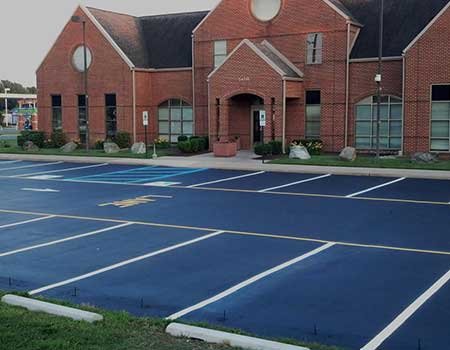 Chances are, you don't spend much time thinking about your parking lot. It serves a purpose, but as a business owner, you have a lot of other things to worry about that are much higher of a priority. Having said that, it's still important to make sure that your parking lot is clean and well-maintained. It makes a good impression on clients, and can also discourage crime.
Our team at C & C Commercial Cleaner has been providing regular power sweeping services to businesses, schools, and churches for over 35 years, and we're a phone call away when you're ready to have one less thing to worry about. Here are just a few of the benefits that you'll enjoy when you become a client:
Experienced Drivers-Our fleet of parking lot sweepers are driven by the most talented and experienced drivers in the business, and their commitment to quality is second to none! Our sweeper trucks also feature GPS navigation, so you'll never have to worry about them "missing a spot."
Flexible Scheduling-We offer around the clock service, and work during your business' off-peak hours. We'll develop a schedule for cleaning that makes sense, and will be there when we say we'll be there!
Value Pricing-Many of our larger clients schedule sweeping service almost daily, but if you're a small business that wants to cover the basics, we'll work with your budget to make sure that you can afford our services.
100% Satisfaction Guarantee-We're a family-owned business, and owe our success to developing long-term relationships with our clients. We stand behind our work, and if it ever fails to meet your standards, we'll be back right away to make sure that you're happy!
If you have any questions, or would like to schedule sweeping service, contact us online, or give us a call at (501)945-3219.