Arkansas Businesses have Trusted C & C For Four Decades and Counting!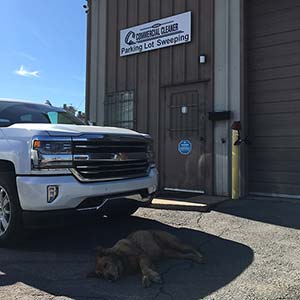 Small businesses depend on their repeat business and word of mouth advertising to survive. Power sweeping services might seem expendable to some businesses, or a luxury service that is simply out of their budget. That's why we encourage you to give us a call and let us show you just how affordable our services can be. Over the past four decades we've developed great relationships with our clients, and are proud to provide regular services to almost 300 businesses in The Natural State.
C & C Commercial Cleaner, Inc. is licensed and insured, and we stand behind our work with a 100% satisfaction guarantee. Our phone is always answered, and we encourage you to give us a call any time you have questions. Here are just a few of the reasons why we have enjoyed so much repeat business over the years.
The best team in the business-Our sweeper truck drivers have over 100 years of combined sweeping experience, and they all share our commitment to legendary customer service. We make sure that they are properly trained, and we keep track of them in the field with GPS telemetry.
Flexible Scheduling-We will work during your off-peak hours and offer 24 hour on call service. If you have a small boutique business, you might not need daily service and we will work with your budget to develop a cleaning schedule that makes sense. We can also provide other cleaning and removal services as needed.
Service you can count on-We have a "trust, but verify" policy when it comes to supervising our drivers. The GPS navigation helps us keep track of them in the field and it also helps them do a more thorough job. Our drivers will be there during their scheduled times, and we keep backup drivers on call to make sure that all of our routes are covered. We also offer on-call service if you need additional cleanup between your scheduled service visits.
If you have any questions or would like to schedule power sweeping services, contact us online or at 501-945-3219.