An immaculately clean parking lot creates a great first impression, and may even increase walk-in traffic for your business!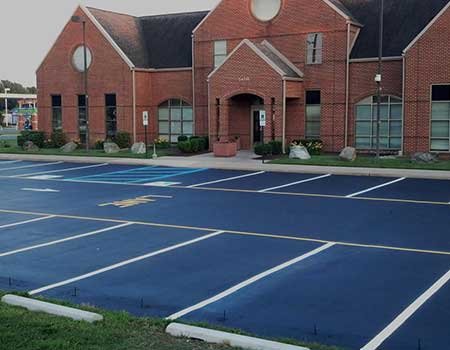 Most people don't think about parking lots very often, and in fact, they often take them for granted (unless they're really dirty!). The only real exceptions are large events where parking suddenly becomes insufficient to handle the traffic. Otherwise, when we make our trip to the grocery store or the shopping center, we assume that there will be a space. On the other hand, if you're a big box retailer in a suburban area, your parking area is a part of the complicated marketing puzzle that starts with new prospects walking through your front door for the first time.
At C & C Commercial Cleaner, Inc., parking lots are our specialty! We offer premium parking lot cleaning services at affordable prices, and our fleet of sweeper trucks are a mouse click or phone call away! We're proud to be one of the leading sweeping companies in Arkansas, and take a lot of pride in our commitment to 100% customer satisfaction. Here are just a few of the benefits that our clients enjoy:
Precision Sweeping Services: Our fleet of sweeper trucks are equipped with onboard GPS navigation, and operated by the best drivers in the business. You'll never have to worry about us "missing a spot," and our supervisors follow up each job to ensure that all standards are met.
Service on Your Schedule: We work around the clock, and our phone is always answered. We schedule our service visits during off-peak hours, and won't disturb your customers or employees.
Emergency Service-After over 35 years in business, we know to expect the unexpected. Whether you encounter torrential rainfall or hold a special event in your parking lot, if you unexpectedly need our services between routine service appointments, we'll be there!
If you have any questions, or would like to schedule service, contact us online, or give us a call at (501) 945-3219.