A clean parking lot is good for business!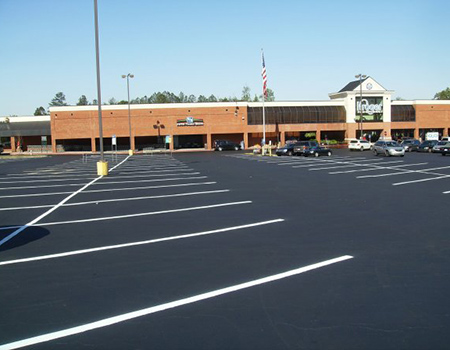 As if it wasn't already hard enough to grow your business, we're now forced to do it in the middle of a global health crisis. Many brick and mortar businesses are currently hanging on by a thread, and trying to learn how to survive with a skeleton crew. The good news is that people are gradually beginning to adapt to the changes, and starting to get out again. What better way to let them know that you take their safety seriously than giving them an immaculately clean parking lot to pull into?
Our team at C & C Commercial Cleaner, Inc., has been helping businesses increase their curb appeal for over 35 years, and we're ready to make you our next lifetime customer! We currently service over 250 businesses throughout central Arkansas, and our trucks service clients in over 20 communities. Our services are more affordable than you think, and we will always be happy to work with your schedule and your budget. Here's what you'll enjoy as a C & C Client:
Arkansas' largest fleet of sweeper trucks-Our fleet of parking lot sweepers are standing by, and can sweep both concrete and asphalt parking lots. Our drivers are the most experienced and well-trained operators in the business, and our trucks are equipped with onboard GPS navigation systems so you can always expect a thorough job.
24/7 on call service-When it comes to seasonal weather extremes, Arkansans know that they can always expect the unexpected. If you need our services between your regularly scheduled visits, our phone is always answered!
Guaranteed satisfaction on every service visit-Small businesses live and die by their reputations, and we protect ours at all costs. We want to earn your repeat and referral business, and stand behind our work. If our work ever fails to meet your expectations, we'll be there to make it right immediately, if not sooner!
If you have any questions about parking lot maintenance, or would like to schedule cleaning services, contact us online, or at 501-945-3219.