A clean parking lot is a great way to attract new business!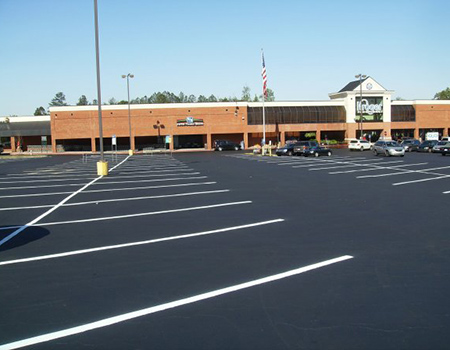 There are many creative ways to encourage new customers to pull into your parking lot, but in our experience, sometimes, it's just best to stick to the basics. A clean, attractive storefront is a great start, and as long as you keep your parking lot free from leaves and other debris, people will pull in with confidence!
When it comes to sweeping companies in central Arkansas, our team at C & C Commercial Cleaner, Inc. has been the undisputed leader for over 35 years! We currently provide premium parking lot cleaning services to over 250 businesses, and we're ready to make you our next repeat customer! Our sweeper trucks are operated by the most skilled and well-trained drivers in the industry, and are equipped with onboard GPS navigation so that we can be sure to do a thorough job with each visit. Here are just a few of the benefits that you'll enjoy as a C & C client:
Service that will meet your budget-Larger parking decks and shopping centers require almost daily sweeping, but we certainly understand that daily service may be more than a new business can afford. We'll work with you to make specific recommendations that will help you maintain your parking area within your budget, and if you ever need to schedule additional service, we're always a phone call away!
Service on your schedule-We work during your business' off-peak hours to make sure that we're not disturbing you or your clients, and we work quickly. We'll be there on time to do the job, and aside from a spotlessly clean parking area, you'll never even know we were there!
100% satisfaction guarantee-Our supervisors have a "trust, but verify" policy in place to encourage our drivers to excel, and we regularly check their work to be sure that they're continuing to meet our high standards. And if you're ever unhappy with our work, our phone is always answered. Give us a call, and we'll be there right away to resolve your issue.
If you have any questions, or would like to schedule service, contact us online, or give us a call at 501-945-3219.